Welcome to Lotte's Land!




This profile will be dedicated to Revolutionary Utena, my favorite anime, and will contain quotes and symbolism from such.




I will shortly introduce myself.
I'm known as Charlotte but have gone by Linny and Minami as well.
Pleased to meet you.
If you want to know anything else just shoot me a message!
You can also contact me on Discord at:
Linny Charlie Shrimp#7700

AVAILABILITY:
I have a wonky schedule but I have my email set up so it sends me a message if you send me a PM!
The only days where I am unable to log in AT ALL are Wednesday and Thurday.




Once upon a time, many years ago, there was a little princess, and she was very sad, for her mother and father had died. Before the princess appeared a traveling prince, riding upon a white horse. He had a regal bearing and a kind smile. The prince wrapped the princess in a rose-scented embrace and gently wiped the tears from her eyes.




"Little one," he said, "who bears up alone in such deep sorrow, never lose that strength or nobility, even when you grow up. I give you this to remember this day. We will meet again. This ring will lead you to me one day." Perhaps the ring the prince gave her was an engagement ring.




This was all well and good, but so impressed was she by him that the princess vowed to become a prince herself one day. But was that really such a good idea?




For women are never safe




in a world of roses and rings but




If it cannot break out of its shell, the chick will die without ever being born.




Anthy: [to Utena] I exploited your innocence. I encroached upon your kindness. I'm sorry, Utena. I've been unfair to you. I'm a dirty woman. I've betrayed you all along.




Utena: The truth is, my protecting you was just for my own ego. And the night I learned about you and Akio, I thought that you had betrayed me.




Even though you were suffering so much. After I had said we should help each other, come what may…I was the one who cheated you!




I was the one who used you! I was the one who betrayed you!




So someday we can overcome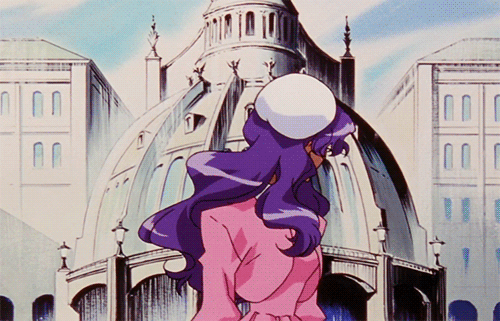 even ourselves.


Other Moderators
Old Accounts
These accounts are not my first
or regularly in use but sadly, are the only two old accounts that seem to be up and running.