---
I actually have time today to make this a little prettier!
Good news, for me at least, I finally got my new phone charger in the mail so I can start to take pictures again! c:
I don't have any for you today unfortunately.
BUT ANYWAYS!

I LOOOVE rain. Like I love it. Too much.
I love the sound of rain, the smell of rain, I love getting drenched by the rain, I love staying inside and drinking some tea and watching the rain.



When I was young I used to love Winnie the Pooh and whenever we had a really rainy day me and my mom would say,
"It looks like it's a blustery day in the Hundred Acre Woods."
I still say it, even when I'm by myself and hope no one overhears me. xD




Now all the rain gifs!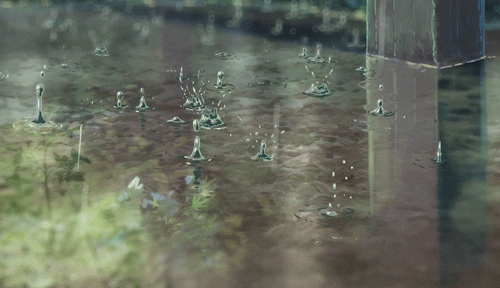 This is also my favorite song from Bambi about rain. x3



Now I'm not sure what exact job I want in the future but as most people, I think, know I'm currently studying to get a Masters in Forensic Mental Health Counseling, which is basically forensic psychology mixed with clinical psychology so I want to do direct work with people involved in the criminal justice system.

My mom worked at CPS when I was a kid and my Dad was a cop for about 9 years so I grew up around this stuff.
I also had a really cool internship where I got to run a jail phone relay where I helped the inmates in our local jail send messages to their loved ones, it was fun, got a bit odd at times, but definitely an interesting experience.

Three options I'm really interested are prison psychology, victim advocacy, and sex offender rehabilitation (which everyone always is like GOHEGE about and it is a tough area but something I'm surprisingly good at and it's important.)

Toodles!


---
Entry comments
You must login to post a comment to this entry.